Las gafas de realidad virtual de PlayStation 4 they are the best-selling high-end virtual reality glasses ever. This is maybe because maybe if you already have a PS4, then buying them is a real temptation. Below you can find the PS4 VR Glasses with in offer with shipping in 24h: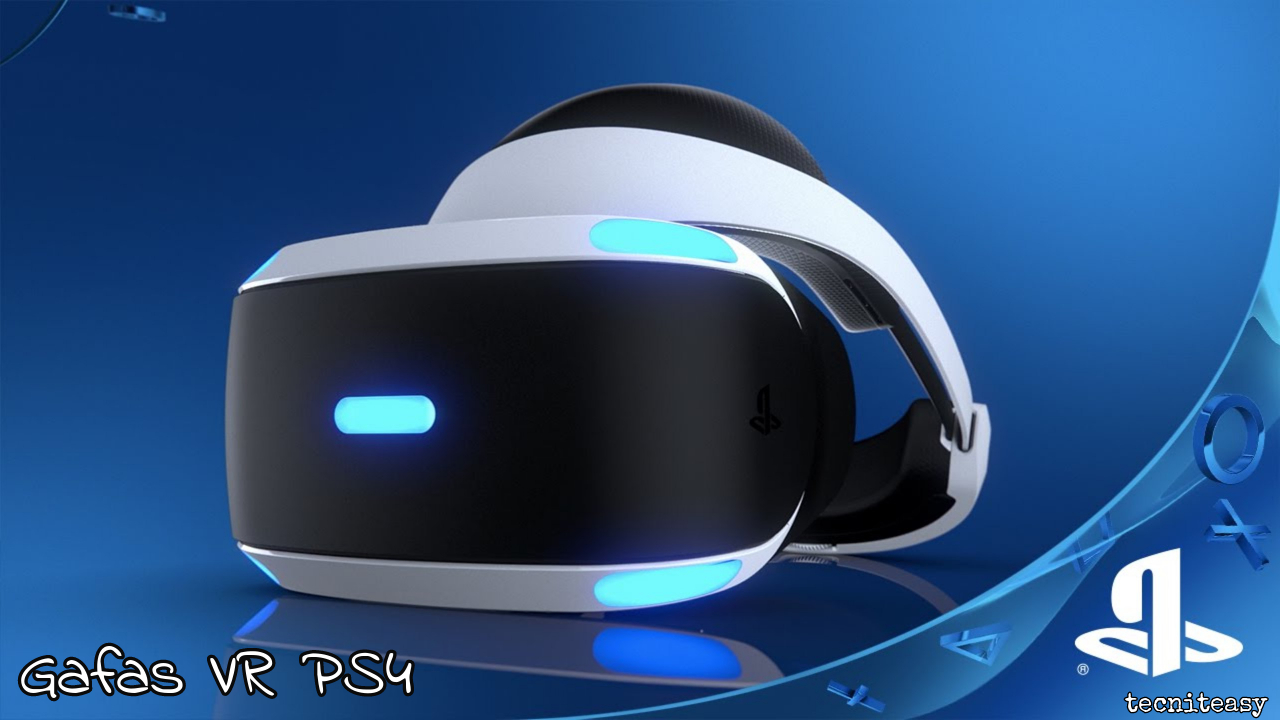 It wasn't long ago that virtual reality was seen as something simple that you added to a phone for quick distraction or something surprisingly complex for those who could afford lengthy ownership requirements.
Sony created a compelling middle ground by doing what they do best: make something you really want to have in your living room.
Las gafas son un complemento para tu PlayStation 4 que eleva tus juegos actuales y te ayuda a explorar una forma completamente nueva de sentir que eres el personaje que estás jugando.
Is PS4 Virtual Reality Worth It?
It simply cannot be denied that virtual reality has almost become a mainstream practice., especially given how affordable Sony glasses are.
One of the most affordable VR headsets today is still PlayStation VR. Por supuesto, Oculus Rift and HTC Vive have also seen price cuts in order to compete with Sony, so the price difference is not as great as when the Playstation VR was first released.
So, Is ps4 virtual reality worth buying? Before deciding for yourself, think about the following:
What platform are you on?
Of course, the PSVR (Playstation VR) tiene el mayor atractivo para los propietarios de PlayStation 4, especially those that have the Pro variant that offers enhanced virtual reality. However, you may also want to use it on a PC
So, Can you use PlayStation VR on PC? The answer is yes, but not officially.
As with almost all your accessories and peripherals, Sony does not provide official support for other platforms and the only way to make PSVR work on PC is with the help of excellent third-party software called TrinusVR.
Can your hardware be improved?
Any version of PS4 is compatible with PSVR thanks to the special processing unit what comes with it. Both original and slim versions will work fine, while the Pro will offer improved graphics.
The hardware issue is more relevant when it comes to using it on the PC, since virtual reality is very demanding in terms of hardware.
While Sony's VR viewer has the lowest resolution, it also has the highest refresh rate of 120Hz, while he Live and Rift stay at 90Hz.
Having said that, you should have on your PC al menos una tarjeta gráfica GTX 1060 before considering virtual reality.
Do you have the necessary accessories?
Even though the PSVR glasses themselves are still the cheapest, you should keep in mind that it does not come with all the accessories you need.
PS camera is mandatory, as the PS4 uses it to track lens lights for motion detection. What's more, there are also the Move and Aim controllers, but they are only necessary for certain games.
As for the users of PC, PSVR will not be compatible with SteamVR games which are based on HTC Vive motion controllers.
Having said that, you don't need any of the accessories mentioned above for PC use, but positional tracking which depends on the PS camera will not be available.
So, to complete, Is the PlayStation VR worth it?
Playstation VR is worth it when used on PS4. Can work on PC, but it should never be the first choice in that sense because it's not going to offer the kind of experience that the HTC Vive and Oculus Rift can.. This is mainly due to relying on third-party software in order to function..
Features of PS4 VR glasses
PlayStation VR

puede manejar juegos de 1080p en la pantalla OLED de 920 x RGB x 1080 a 90Hz

(

lo que significa que la imagen se actualiza 90 veces por segundo

) the a

120Hz

, depending on the game or virtual reality app.
What's more, for those concerned about latency, Sony says that

la tasa de respuesta de PlayStation VR está bloqueada en alrededor de 18 ms

. This is approximately 0,00

2 segundos más rápido que la latencia más alta aceptable

before you notice the VR lag.
Those numbers are great, but they are similar to the HTC Vive and Oculus Rift. The only advantage of Sony is that neither Oculus, nor can HTC claim that they are actually a world-class game publisher. While the other two have tried to create connections with developers in recent years, Sony already has them.
As a result, The best PlayStation VR game list is constantly updated with great new experiences, and many more things arrive all the time. From shooters to puzzles, platforms and narrative adventures, there is great variety and depth in the growing catalog of PSVR games.
What is the Process Unit?
The PS4 virtual reality glasses come with a small box which operates as an additional processing unit to the console.
This box does not provide any extra power or for the GPU, nor for the CPU, how many people think, and it is also not an expansion unit to improve the performance of the PS4.
In this little unit 3D sound algorithms and secondary screen management are housed, I mean, television so that other users can see what the person wearing the helmet is perceiving.
This little console

permite que el televisor muestre a 720p y 30 frames por segundo una imagen adaptada y bidimensional

.
What's more, the processing unit as well takes care of the PS VR screen when used in cinematic mode allowing us to see any 2D PS4 game in a virtual 3D room.
Playstation vr price
For a long time after launch, PlayStation VR sold out at most retailers. Things have finally settled down, but you will still have to keep an eye out to buy one at a decent price.
At launch, las gafas de Sony costaban 450 EUR, but now, thanks to a big price drop, you can buy a pack for less than € 300 which comes with a copy of PlayStation VR Worlds and the PlayStation Camera that you will need for tracking.
Compared to other glasses on the market, this represents a significantly cheaper cost of ownership than the HTC Vive and Oculus Rift.
Get them at the best price on Amazon:
The best ps4 vr games
As in practically all video game platforms, the hardware itself, cannot keep and make loyal followers. It takes a constant lineup of great games and, Fortunately, for PlayStation VR, there's been a lot of that to keep us busy since launch.
Aquí está nuestra lista de los 5 best PS VR games currently available.
Moss
You are a mouse with a sword exploring an enchanted forest. Este es otro juego de plataformas de realidad virtual de tercera persona lleno de encanto al estilo de Lucky';s Tale.
Moss not only further diversifies the PS VR game lineup, It also raises the stakes on VR storytelling with some world-building experts from developer Polyarc.
Farpoint
This was the launch title of the new Aim Controller, including vibration feedback and motion detection. Think of Farpoint as a more modern take on classic arcade shooter games like House Of The Dead., except in VR.
You are a space marine who crashed on a hostile alien planet.
Robinson: The Journey
In Crytek Adventure Title, you take the role of a boy who has crashed on an awesome planet, which is the closest you will get to experiencing Jurassic Park for now.
The Journey is a great long-running game, which makes him a rare beast right now.
Superhot VR
One of the best virtual reality games comes to PlayStation. Superhot's unique mechanics means that time only moves when you do, becoming a great bullet-dodging minion.
While the PS VR's camera limitations make this version feel a bit more limited than the others, it's still just as fun.
Doom VFR
Unlike Skyrim, Bethesda's VR twist on Doom is a whole new experience. For that reason, feels a bit more like a natural fit, and includes PS VR Aim controller support for added blood-splattering immersion.
Locomotion is also approached a little differently here, with a combination of teleportation and small jumps, which only adds to the frenetic gameplay feature.
What do you need to use the ps4 vr glasses?
In order for you to prepare your ground in order to enjoy the VR that Sony offers you, We will give you several recommendations regarding the space necessary to get the most out of this great system.
El trecho que cubre la camera PS es de 2 metros cuadrados aproximadamente

,

y se recomienda mantenerse por lo menos a 60 centímetros de distancia del mismo

.
In addition, Sony advises that when you start playing you are always seated, unless the game instructs you to stand up. This is not due to limitations of your hardware, but rather to avoid tripping with your environment.
On the other hand, to use the virtual reality PS it is necessary to have a PS4 console and the PlayStation camera. What's more, The use of the PS Move controls are subject to the availability of each of the VR software developers to use
Contents
To make sure it comes in the content of the PS VR box, and know what else you need to enjoy virtual reality from Sony, we leave you a list of what comes in it:
Gafas Sony PlayStation VR
A bit obvious. The iconic glasses are clearly the biggest item in the box. There are also a large number of protective stickers that must be removed before use, as in the lenses.
As has already been commented, a little box that looks a lot like the original PS4, but much smaller. It has all the connections you need to run the PSVR. It also has an HDMI connection, so you can have headphones and your TV connected at the same time.
One pair of in-ear headphones with additional earbuds for different sizes. These connect to the in-line remote found on the headphone cord.
An HDMI cable is provided to connect the processor unit to the HDMI output of your PS4. Later, you connect your own HDMI cable from the unit to your TV.
Esto conecta la unidad del procesador a tu PlayStation 4 para transmitir la información de movimiento de tus auriculares y similares.
VR headset connection cable
Pretty self-explanatory. This connects the cable built into your headset to the processing unit.
The included AC adapter provides power to the process unit.
This will change depending on your region. You will always have an eight-pin plug on one end, but then plug your own region into the other.
A good selection of levels or tasters of some of the launch titles are stored on this disc for you to try..
If you like, puedes hacer clic en ";comprar"; directamente y descargar el juego completo. At least it means that you will have something to play and try the first time you set up your headphones..
conclusion
Virtual reality is opening the doors to a new kind of game. Although it may be in its early stages, provides all the experiences you can hope for to be worth the price.
The PS4 glasses is a great introduction to virtual reality.
If you don't have a high-end gaming PC, Playstaion VR is a solid investment.
With the expansion of the game library since its launch and the drop in price, PSVR worth it and definitely is here to stay.
Other sections that should interest you:
External references: